Pre sales service: from a technical point of view to help users make the best performance price ratio project solution.
With the increasing demand of customers for Sino Swiss Air separation equipment, we actively expand the global sales and service network to meet the increasingly complex project needs of customers. Through communication with customers, we will carefully analyze the actual needs of customers for the project, help customers understand the principle, specification and development trend of China nitrogen generating oxygen machine according to our rich experience, recommend and design reasonable schemes for customers, and ensure that the schemes we submit can meet the needs of customers to the greatest extent, and have high reliability and applicability.
In sale service: after the cooperation is reached, we will keep smooth communication with users according to the equipment conditions in real time. We will provide professional training courseware for users in advance and formulate personalized programs for customers' specific needs. We cherish every communication with customers. Professional on-site gas solutions and perfect services can help you meet challenges at any time.
Field service
China Switzerland has service engineers all over the country. We can arrive at the site in a very short time, equipped with special tools and spare parts to solve the operation problems. This ensures maximum reliability from commissioning, detection to maintenance.
Operation commissioning
Operation commissioning is mainly divided into three stages:
1. Preparation stage for installation and commissioning. The service engineer is responsible for checking whether the customer's equipment, accessories, tools, drawings and data are in good condition; Technicians, quality inspectors, installers, etc. shall prepare the construction organization design scheme, installation and commissioning scheme and corresponding technical measures according to the equipment installation and commissioning characteristics and technical requirements, define the key process links and operation progress, and establish the special machine and special item quality inspection card.
2. Implementation stage of installation and commissioning. The focus of this stage is to guide or organize personnel to carry out equipment installation and commissioning in strict accordance with the quality requirements and installation and commissioning procedures specified in the process, solve the technical problems during installation and commissioning, supervise and inspect the installation and commissioning quality, and ensure that the equipment is started successfully and meets the specified technical requirements.
3. Summary stage of installation and commissioning. After successful equipment installation and commissioning, summarize the engineering quality of installation and commissioning, and listen to the opinions and suggestions of users, so as to improve the product design and manufacturing process to meet the future needs of customers.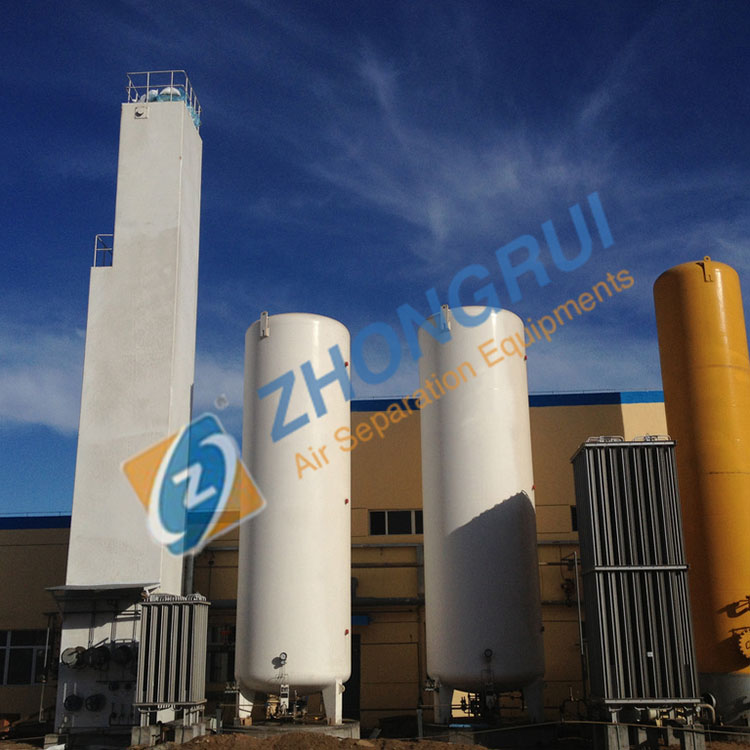 Operation training
We have a set of mature training methods and modern display tools to help you become more familiar with our equipment, apply theory to practice and avoid mistakes. Our experts tailor courses for your company's equipment and answer questions. From the technical standard to the actual equipment operation, we will create a one-to-one training concept for you.
After sales service: we will cherish every opportunity to serve our customers, design reasonable, economical and reliable gas supply solutions for each potential user with an absolute professional level, and provide timely and thoughtful personalized services.
service content
1. Accessories Service
We provide original parts and replacement services, and abundant inventory ensures sufficient supply of key parts to avoid unnecessary equipment downtime caused by parts problems;
2. Regular return visit
Provide regular telephone return visits or door-to-door return visits to Chinese and Swiss customers; The technical service personnel pay an annual visit to Zhongrui customers, timely find and solve equipment problems, provide a full set of professional technical personnel training and troubleshooting, and establish a complete set of customer information and product usage.
3. On site maintenance
Perfect maintenance service network, continuous monitoring and regular maintenance are reliable preventive maintenance activities. In order to ensure the normal operation of the gas equipment, the maintenance must be carried out regularly at the specified time interval. Our well-trained professional service personnel ensure the efficient and smooth operation of the industrial control system. After receiving the notice, the service personnel shall respond in time within 24 hours and reach the site as soon as possible.
4. Managed services
When customers purchase products, they can choose multi-year paid service packages, extend the warranty period, and easily enjoy the whole process custody service.
5. Complaints and suggestions
Timely handle customers' letters, visits and telephone complaints, and answer consumers' inquiries. At the same time, consumers' opinions on product quality are collected in various ways, and timely improved according to the situation.