The maintenance of equipment in the oxygen generation system mainly includes the maintenance of air compressor, cold dryer, filter and oxygen generation host.
The periodic maintenance of the oil screw air compressor mainly includes the periodic replacement of the inlet air filter (which will be blocked by dust) and the annual replacement of the lubricating oil and oil separator. The maintenance of the compressor also includes the regular replenishment and replacement of oil (if necessary). The oil-free piston air compressor also needs to regularly replace the piston ring and supplement the lubricating agent. In order to ensure the stable and reliable operation of the China oxygen generation system and the long-life operation of the compressor, the compressor must be maintained according to the periodic maintenance methods and measures recommended by the compressor manufacturer.
The periodic maintenance of the air-cooled dryer mainly includes regular purging and cleaning of the drain outlet; The water-cooled chiller and dryer is mainly used to regularly clean the water condenser to prevent it from being blocked by the precipitation of waterproof scale. Please carefully read the operation, maintenance and operation instructions of the chiller and maintain the chiller in strict accordance with the periodic maintenance methods and measures recommended by the chiller manufacturer.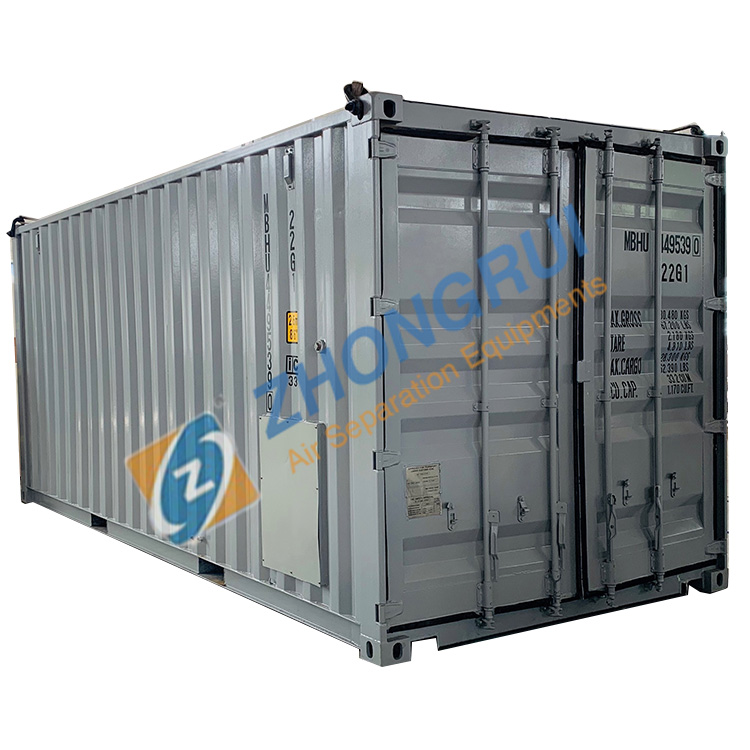 The periodic maintenance of the filter is mainly to replace the filter element regularly according to the service condition of the filter. If the pressure difference of the filter is found to be too large, replace the filter element in time. Please refer to the periodic maintenance methods and measures recommended by the filter manufacturer for maintenance.
The China oxygen generator from manufacturer basically does not need periodic maintenance. The user can check whether the oxygen generator operates normally during the annual overhaul of all equipment of the company. If normal, no maintenance is required.
What are the contents of periodic maintenance of oxygen making equipment?
Features of Wuxi Zhongrui oxygen making machine:
◆ humanized man-machine interface, intelligent control, simple operation and rapid provision of qualified oxygen;
◆ efficient molecular sieve filling technology is adopted to make the molecular sieve tighter and more solid, so as to have a longer service life;
◆ PLC controller and pneumatic valve of international famous brand are selected to realize automatic switching and ensure more stable equipment operation;
◆ the pressure, purity and flow are stable and can be adjusted according to the actual situation to meet the different needs of customers;
◆ compact structure, beautiful appearance and small floor area.