Cainiao Logistics stated on February 18 that under the guidance of the Ministry of Agriculture and Rural Affairs, the All-China Federation of Industry and Commerce, the Ministry of Industry and Information Technology, and the National Health and Medical Commission, the 22,000 oxygen generators carried by Cainiao have been shipped to 29 provinces, municipalities and autonomous regions this week. Grass-roots medical institutions in 386 regions and more than 20,000 grass-roots township health centers across the country will successively receive a free oxygen generator. Among them, the first batch of more than 6,700 oxygen generators have been sent to relatively remote rural areas such as Sichuan, Xinjiang, Gansu, and Qinghai.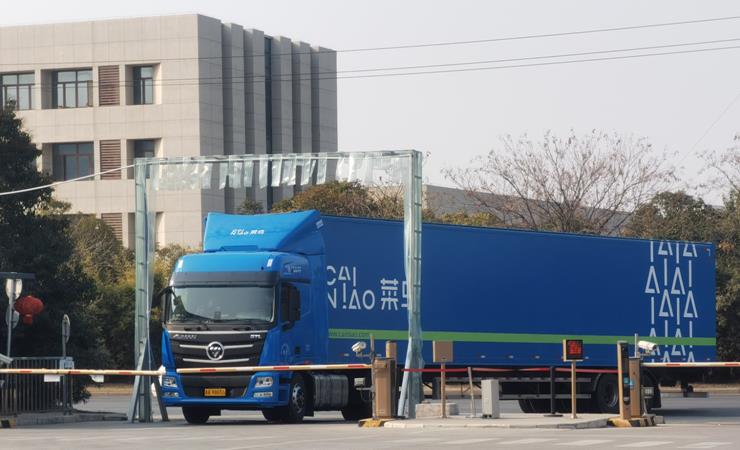 The 22,000 oxygen generators were allocated by the State Council's Joint Prevention and Control Mechanism for Rural Area Epidemic Prevention and Control. Alibaba Group responded quickly, and Cainiao undertook the distribution of oxygen generators, and sent the oxygen generators to cities across the country, and under the coordination of the city and county governments, sent the oxygen generators to township health centers to ensure The oxygen machine arrived in time where the medical equipment was most in short supply.
Cainiao Logistics stated that for this special transportation operation, Cainiao has set up a special vehicle for the emergency transportation of medical supplies "Helping Rural Epidemic Prevention" to collect, distribute and deliver overnight, and deliver the supplies to township hospitals as soon as possible. At present, the first batch of more than 6,700 oxygen generators has been delivered to more remote areas. The 30 cities under the jurisdiction of Gansu, Qinghai, Sichuan and other provinces have all signed for the receipt.
Master Liu, a Cainiao logistics truck driver who has been traveling around Gansu for several days, said that all the 332 oxygen generators he transported have been delivered. Master Liu said that after knowing that the car was equipped with an oxygen generator for the elderly in rural areas, he did not dare to delay for a moment. "I am also from a rural area, and there are elderly people in my family. Knowing that these things are very important to them."
In rural epidemic prevention and control, the shortage of medical supplies in township health centers and community service centers has always been one of the social concerns. On January 18, Zeng Yande, chief agronomist and director of the Development and Planning Department of the Ministry of Agriculture and Rural Affairs, said at a press conference held by the State Council Information Office that technical personnel and medical supplies will sink, and medical resources in county towns will be distributed to some weak villages and towns. Leaning with the community, supplementing technical strength, and enhancing treatment capabilities, "every village clinic across the country is equipped with two oxygen devices for free, and every township health center is being equipped with an oxygen generator for free."
Prior to this, Alibaba Group and Cainiao Logistics had responded to the needs of rural epidemic prevention and control, and sent more than 1 million oxygen instruments to nearly 400 cities and counties across the country. In the next few weeks, the remaining more than 10,000 oxygen generators will be sent to 17 provinces, municipalities and autonomous regions including Hunan, Guangxi, Heilongjiang, Shandong, Jiangxi, and Shanxi.