Presumably many people have used it, but many people must not know how to maintain it in the specific process of making nitrogen generators. In fact, many times we just don't do a good job of maintaining nitrogen generators, so we will reduce the cost of nitrogen generators. The service life will also bring many unsafe factors to the production. If you want to maintain the nitrogen generator well, you must choose a manufacturer with technology and service when choosing a nitrogen generator. If the product quality of the equipment is not up to standard, there will be frequent failures during use. What maintenance points should be paid attention to when using the nitrogen generator daily?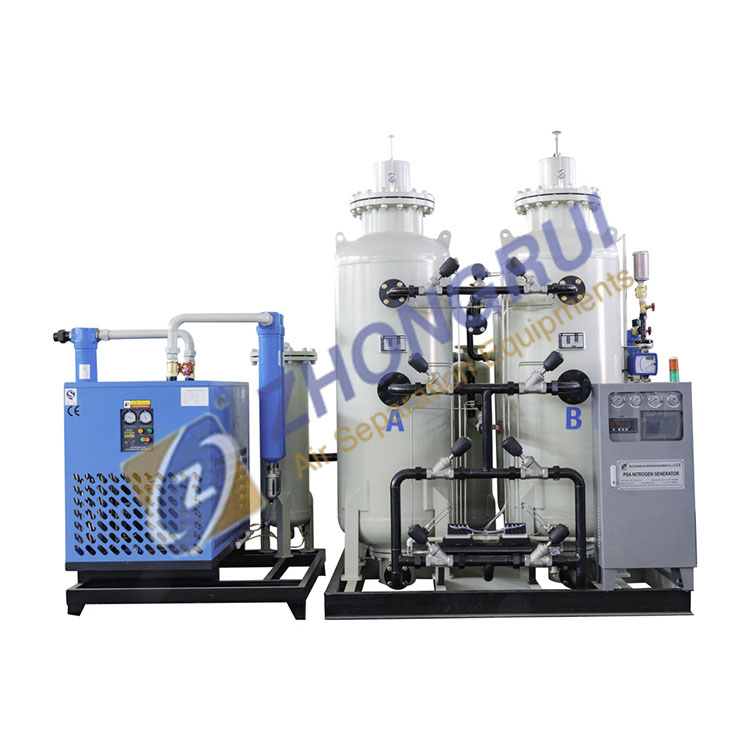 Nitrogen generators, like other mechanical equipment, also need to be repaired and regularly maintained, so as to ensure that the nitrogen generators will maintain better operating performance for a long time in the future. If the frequent failures of nitrogen generators can be reduced , can greatly improve its work efficiency.
1. The power supply of the machine is normal, especially when it is turned on and off normally, the power supply voltage is particularly stable, which can reduce the damage to the nitrogen generator controller and solenoid valve caused by the power supply.
2. The inspection of the automatic drainage device of the nitrogen generator is to avoid blockage and loss of drainage. It is possible to disassemble the manual valve, shut-off valve and automatic drain for disassembly cleaning. Wash your hands with soap when cleaning the drain. Do not use toluene or pine water to corrode the solution.
3. It is possible to maintain its instruments according to the operation and daily codes, and to check the sensitivity of the solenoid valve from time to time. Within the pressure range of the dynamic control valve, it is possible to analyze the gas of the pressure valve, especially when the precision stamping parts allow it. , Eliminate the adsorption state of the muffler, so as to clean the inner tube of the flowmeter tower.
The above points are the main points of daily inspection and maintenance of nitrogen generators. In addition to regular daily inspections, it is also best to check the work every week and every month, so as to ensure that the nitrogen generator can work normally. When a fault occurs, it must be resolved in the first time. Do not ignore small faults. Many serious accidents are caused by ignoring small faults.