Prevention and emergency measures for equipment explosion accident of cryogenic air separation oxygen generation unit are as follows:
1. Control the impurities brought in by unclean air to ensure that the purifier works normally and the molecular sieve is in good operation.
2. Prevent the thermal cracking products of the lubricating oil of the air compressor or expander from being brought into the rectification tower.
3. The air inlet shall be far away from acetylene or other places where hydrocarbon products are produced.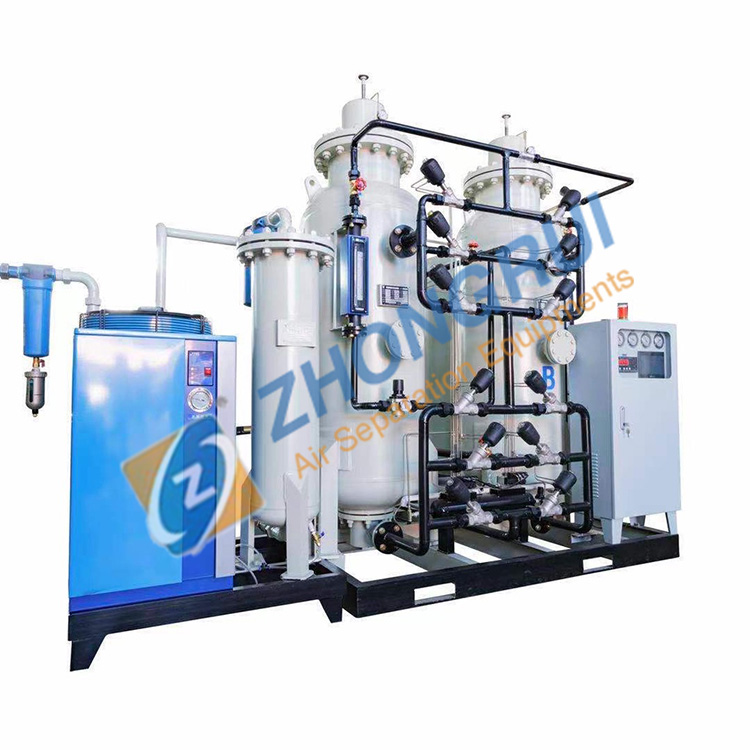 4. Ensure that the oil-water separator works normally.
5. All kinds of pipes, valves, valve flanges, gaskets, fasteners, etc. used in the fractionator must be standard parts that meet the safety regulations, and the construction and installation units must be qualified operation units.
6. The operators of oxygen production posts are special operators, who must participate in the safety training of relevant departments and take up their posts after passing the examination.
7. The operation of oxygen production post shall strictly follow the relevant safety operation regulations, and shall not operate at excessive temperature, pressure or load.